Carenado Cessna 337 Night Lighting

Carenado has released some preview images of the night lighting effects of their forthcoming Cessna 337 Skymaster. More images are available here.

Orbx Releases KHQM Bowerman Airport

Orbx is pleased to announce the immediate availability of KHQM Bowerman Airport, a FREEWARE release for existing customers who have purchased the full version of FTX Pacific Northwest installed.

This airport is of the same quality as the FTX payware airports, and includes the usual Orbx attention to detail and tech like PeopleFlow, TextureFlow, a [...]

FranceVFR – Pays-De-Loire Photo HD

Overfly this entire western region of France facing Atlantic Ocean. It's all covered of a photoreal terrain made of aerial textures (between 0.85m/px and 1.0m/px) and a custom mesh (19m res. LOD 11) at high resolutions.

They took care of including a precise waterclass, water transparency, and accuracy in textures placement for best compatibility with [...]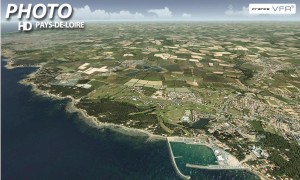 Active Sky Evolution – SP3

All Active Sky Evolution users are invited to download and update their ultimate weather add-on tool with the new Service Pack 3.

HiFi Simulations explains it brings "improved location change detection, improved precipitation interpolation, a new ATC wind lock feature, and fixed winds aloft interpolation logic that would occasionally result in improper wind directions."

[...]

BAe146 / Avro RJ – Night Lighting Preview

www.youtube.com/watch?v=MZLfTU88160

Last time we mentioned this project of Quality Wings was in February, quite a time ago already !

The developers now show a video from the virtual cockpit with night lighting effects.
Digest powered by RSS Digest